Neuro Acupuncture
Neuro-Acupuncture integrates an ancient medical art with modern neurosciences. It provides a safe and effective treatment option for complex neurological and musculoskeletal conditions
Complementary Pain Management
A combination of traditional and modern acupuncture techniques as a safe adjuvant treatment modality. We address specific nerve ending or soft tissue to manage peripheral or central pain
Alternative Rehabilitation Program
Alternative rehabilitation combines Zhu's scalp acupuncture with Daoyin – intensive physical, breathing, and mental exercises based on different Oriental or alternative therapies


Eye Diseases
Macular Degeneration, Optic Neuropathy & Retinitis Pigmentosa

Mental Health
Anxiety, Autism, ADHD, depression, eating disorders and more

Urology care
Overactive bladder, Benign Prostatic Hyperplasia

Neurological Conditions
Stroke, Spinal Cord Injuries, MS, ALS, CP, Parkinson's, Epilepsy, and more

Orthopedics
Back pain, Carpal Tunnel, Cervical Spondylosis, Knee osteoarthritis & Spinal Disc disorder
Denis Grounin
R. AC, R. TCMP
My name is Denis Grounin, R. Ac, R.TCMP, I am a registered Acupuncturist and Traditional Chinese Medicine practitioner in Ontario. I bring two decades of global acupuncture and herbal experience to Ottawa and the National Capital Region.
I believe in the principle of ongoing learning and, when available to do so, I volunteer my services to the community in which I live and practice.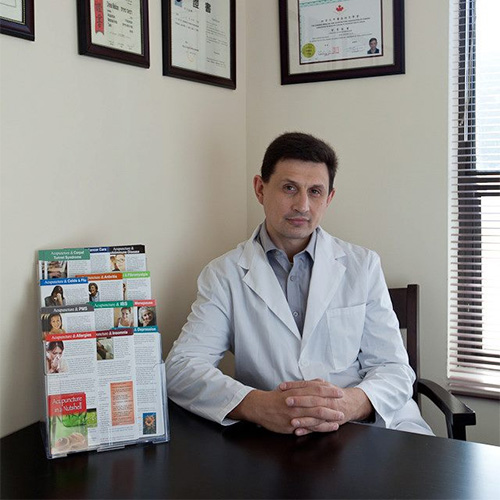 Follow us on Facebook
Get the latest news, deals, coupons or requirements from us directly on facebook.